Mission Valley Bank Business Online Services
Manage Your Cash & Your Operations More Efficiently and Effectively
As one of our valued business banking customers, you'll enjoy a professional relationship with experienced bankers who know you personally and understand the unique needs of your business. At Mission Valley Bank, our customer service sets us apart from the competition.
We understand that successful businesses require flexibility in their cash management programs. Our combination of the newest technology and excellent service provides your company with unbeatable performance tools.
Equipped with the latest financial tools and 24/7 account access, you'll be able to manage your cash flow more efficiently and effectively.
Our Cash Management system will help your business become more efficient — call (818) 394-2300 for more information on how to enroll.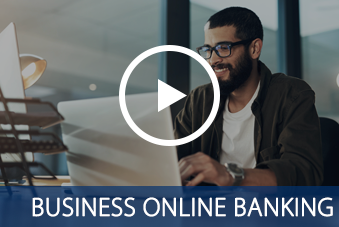 Take the Hassle Out of Managing Your Money
Running your business is hard enough without worrying about your banking needs. With Mission Valley Bank Business Online Services, we give you the freedom to focus on what's really important--running your business.
Access to Your Accounts When & Where You Need
No matter where you are, or what device you choose to use – Business Online Banking is available to you as long as you have browser access. Authorized Users simply need to go to www.MissionValleyBank.com and select Business Online Banking for access to all your usual functions. Depending on the device being used, tablet or smart phone, you may need to change your view to Mobile Site for easier viewing. Data rates from your carrier may apply.
View Account Balance Information
No matter how many accounts your business maintains, Mission Valley Bank's Business Online Banking delivers a complete financial picture at a glance. Balance summary presents a list of checking, savings, certificate of deposit, and loan accounts.
Set Personalized System Alerts
The flexible Alerts feature enables you to decide when, how and what transactions you want to be notified about regarding your account(s). You select the events you want to be notified about and how you wish to be notified (text or email).
Message and data rates from your carrier may apply.
Export Your Data
Each account register includes an export feature to download account history into Quicken, QuickBooks, Text or CSV (comma delimited) formats.
Transfer Funds Effortlessly
Book transfers can be performed effortlessly and allow the approved end-user to move funds between accounts within the Bank. One-time and recurring transfers can be scheduled for the current day or a date up to 90 days in the future. It's a great way to transfer excess funds into interest-bearing accounts.
Stop Payments
Stopping a check has never been easier. Mission Valley Bank's Business Online Banking provides the user with a precise and effective way to transmit stop-payment requests.
Wire Transaction Management
Process wires securely with speed and simplicity. Templates can be created from your desktop for both one time and/or recurring wires. Funds can be debited from any (pre-approved) user-selected account.
MVB eStatements. Convenient – Fast – Secure
Make a change from the delay, clutter and inconvenience of paper statements with MVB's eStatements – You'll receive an email alert that your statement is available for viewing as much as 4 days faster than you would receive your traditional paper statement in the mail!
Receive an Email reminder the moment your statement is ready for viewing
Receive your statement 3-4 days sooner
Print-out and/or save your statements for easy access when needed.
Retrieve your statements anywhere you have access to your e-mail account
Includes all your check images
Viewable with Adobe Acrobat Reader
Viewing your eStatement
You can view your statement from anywhere that you have access to your Mission Valley Bank Business Online Banking. Once you have received your eStatement availability reminder, simply log onto your Business Online Banking and follow the prompts to view your eStatement. Once opened, you can view, print and save everything that you would normally receive via the U.S. mail. Enrollment is easy – simply email our eBanking Department at eBanking@missionvalleybank.com or inquire at your local branch. We'll help you get started.
Electronic Tax Payments
Mission Valley Bank's Business Online Banking lets you easily complete tax payments electronically. Payments are transmitted via ACH to the appropriate tax agency.
Bill Payment
The hassle of check writing and the expense of supplies and postage take valuable time and resources from your business. Businesses typically pay the same payees month after month. Mission Valley Bank's Business Online Banking streamlines bill payment by presenting an "at a glance" list of your electronic payees. In addition to utilities, credit cards and major billers, Business Online Banking lets businesses pay vendors, services, the local copy shop—just about everyone, online and in less time!
Streamlined Scheduling:
Initiating a payment is easy. Recurring payments can be set once according to the desired frequency. Users can edit payments anytime prior to the process date.
Payment Processing:
Risk-based processing is employed to minimize the time required to process payments. Businesses appreciate the shortened lead times, which may increase their cash flow.
Manage Payroll Deposits
Mission Valley Bank's Business Online Banking provides employers the ease of making payroll deposits without writing checks. Templates can be set up for payroll, part-time employees, bonus pay or other specific needs. Direct deposit participants can be added at any time. Your employees will appreciate the increased security, convenience and faster funds of direct deposit; you'll enjoy greater control, reduced costs, and hassle-free paydays.
Transfers & Vendor Payments
Mission Valley Bank's Business Online Banking allows you to transfer funds quickly for critical payments without using cashier checks or costly overnight delivery. Vendors can be set up via a template to streamline regular payments by ACH.
Customer Administration Platform
Careful administration and management of your Business Online Banking system & usage is vital to the security of your business. Your company's System Administrator oversees and administrates the security and access levels of your individual users insuring that each user is assigned a password and ID authorizing access to the appropriate banking functions, accounts and online services. All customer activity is logged for audit, financial management and security purposes. For additional security, tokens are assigned and required for specific transactions.
Positive Pay
This service is used to help control fraud. Transmit your file of checks issued into our Business Online Banking system, we'll match serial numbers and dollar amounts and pay only those checks that match, and report on any exceptions.
Validates checks paid by the Bank.
Automatically matches the items against customer-issued check records.
Detects counterfeit items including duplicated serial numbers, voided checks presented for payment, and checks with altered amounts.
Items not matching a corresponding item in the register are flagged as exceptions and referred to you for a pay or return decision.
Coupled with our check imaging service, managing exceptions is fast and easy.
On-Site Teller Information
Save time, money and boost efficiency with Mission Valley Bank's On-Site Teller (Remote Deposit Capture) program. Deposit funds into your account 7 days a week, 24 hours a day – right from your office!
Faster funds availability.
Make deposits anytime.
Save time preparing deposits.
Consolidate funds from remote locations into one bank.
Cut costly courier fees or trips to the bank.
Reduce risk of check fraud.
Merchant Bankcard Services
Complimentary upfront comparative pricing reviews – no obligation!
24 hour funding with your MVB checking account (some conditions apply).
Competitive pricing with no long term contractual commitments.
Personalized, in-house customer service with a local, community business bank.
At Mission Valley Bank we are truly able to provide you with not just better banking, but a far superior card processing experience. We will help you harness the latest technology to streamline your operations and help you grow your business while working to tailor solutions for your unique business needs. All of these things combine to allow you to provide your customers with the best experience possible, while running your business even better.
Note: Certain restrictions and conditions may apply to various services with Business Online Banking. Call and speak with one of our expert business bankers for additional information. Message and data rates from your carrier may apply.
Learn more about how Business Online Banking can enhance your business by calling us now at (818) 394-2300 to enroll!