The Ultimate Mobile Banking App Keeps Your Business Moving
Mission Valley Bank's Business Mobile offers advancements in technology that take cash management services way beyond the basics. With the increased security of dual controls you can effectively and securely manage your business faster and easier than ever.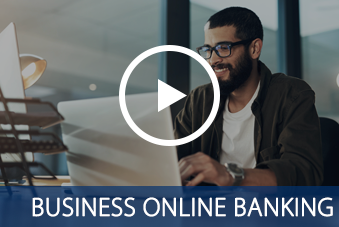 Approved on the go!
Mission Valley Bank's Business Mobile gives you the ability and flexibility to make decisions and approve transactions instantly from your smartphone.
Authorized users can:
Approve transfers between accounts
Approve ACH transactions
Approve Wire transfers
Approve loan payments or advances
Make positive pay approvals
View account balances
View recent transaction history
Transfer funds between accounts
Deposit checks
Essential tool for fraud prevention.
From a mobile phone, authorized users can detect and stop fraudulent transactions before they happen. Instantly.
Protects against account takeover by safeguarding the approval process for ACH, wire transfers, and account transfers.
Guards against check fraud using positive pay and approvals.
Lets you identify suspicious activity by keeping a closer watch on the movement of money.
Essential tool for depositing checks fast.
No time to visit us in person? Our app allows you to deposit checks from anywhere using your smartphone's camera. It's a real time-saver that keeps your money moving faster.
Receive Alerts instantly
The Business Mobile app delivers customized push alerts so you'll know when important transactions are ready for approval. Whether you are on the road, in the office, or at home, you can sign on and complete transactions immediately.
Security you already know
Mission Valley Bank's Business Mobile delivers the highest level of security available. It's the same safe authentication process you already use for Business Online Banking. Use your same password and access ID to log in. If you use tokens to log in or to authorize transactions, then you'll use your token the same way with Business Mobile. The result is multiple layers of authentication to protect your business information.
Want to learn more? Check out our Business Mobile Banking Demo.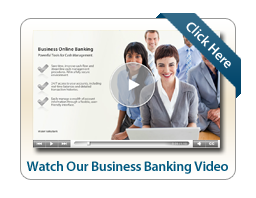 Business Mobile Banking
Business Mobile Banking is a powerful tool that connects you to your business account no matter where you are.
Requirements:
Be enrolled in Mission Valley Bank's Business Online Banking.
Mobile Business Banking users must be authorized to approve transactions, make deposits and/or transfer funds. These permissions are managed using a computer to access your Business Online individual user settings.
Have an Internet-enabled Apple® or Android® mobile phone or tablet.
Message and data rates from your carrier may apply.
Please see product Terms and Conditions for details (click above).
Message and data rates from your carrier may apply.
Apple is a trademark of Apple Inc., registered in the U.S. and other countries. Android is a trademark of Google Inc.
Get started... right now!
No assembly required. Just download our app by searching for the Mission Valley Bank Business Mobile app in your smartphone's app store. Once the app is downloaded to your smartphone, you're immediately ready to begin business banking on the go!